What's going on in the champagne world right now?
What's new in the planet champagne at the moment?
When you say champagne, you say celebrations.  Between the different fashion week, the end of the year celebrations that are approaching, all occasions are good to open a good bottle.
Considered as a luxury product in its own right, let's take a look at the different spheres that have gravitated around Champagne this year.
So what are the great houses that have been in the spotlight lately?
Let's start with the house of Ruinart.
It seems that the latter has decided to open a restaurant and champagne bar ephemeral, Maison 1729.
Indeed, the house has invited several chefs to offer various culinary experiences in an atmosphere based on biodiversity.
On the program? Lunches and dinners created by various starred chefs in Reims, Paris and Tignes.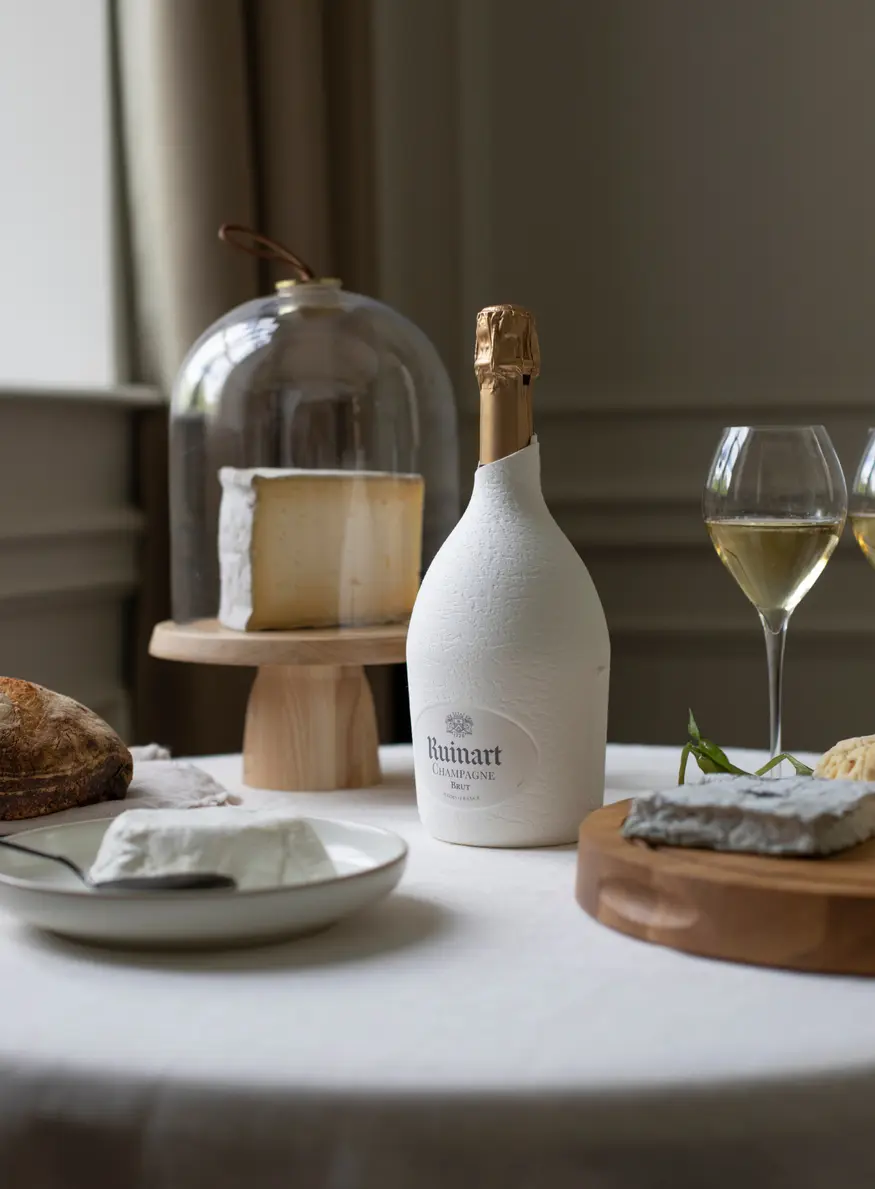 There was also a recent collaboration between Fabergé and the Château de Bligny.
Indeed, to celebrate its centenary, the House of Fabergé joined forces with the Château de Bligny champagnes to create the Champagne Egg: a creation of two luxury craftsmen for a limited edition collector.
This champagne contains 6 grape varieties: 3 traditional grape varieties with Pinot Noir, Chardonnay, Pinot Meunier and 3 grape varieties with Arbane, Petit Meslier and Pinot Blanc.
The body of this unique egg is made of 8 micron sterling silver plated brass. The Fabergé-style garlands, meanwhile, are also cast in brass and then coated with 2 microns of 18-karat yellow gold like many Theo Fabergé creations of yesteryear. They are set with jeweled griffes and brilliant cut rubies, the designer's favorite gemstone.
This bottle in limited quantity is priced at 5000 euros, you can buy it at the Château de Bligny and at Nicolas ( place de Madeleine, rue Marboeuf in Paris, Monaco and Mégève).
Finally, we can talk about the bucket bag, from Louis Vuitton, which has been specially designed to carry 5 bottles of Champagne, no more, no less. This bag has been updated in recent years with the houses Lancaster, Dior, or Celine. If you walk down the street and are rather observant, you will notice that many fashion lovers carry bucket-shaped bags!
And why not also take a look at the Société des Champagnes de la Grande Charte? Still unknown to the general public, this house has the potential to be among the elite!